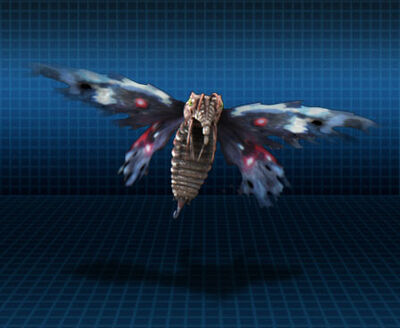 Vampire moths are large moth like creaturs that feed on blood
A pinkish goo is a sign that there are eegs.
Can fly
Invinsable to pulse/electric wepons
Invisable to Troop grid
In The Troop
Edit
Major in A Moth to the Spotlight
Vampire Moths

Height:

4ft by 6ft

weight:

120-200lb
Ad blocker interference detected!
Wikia is a free-to-use site that makes money from advertising. We have a modified experience for viewers using ad blockers

Wikia is not accessible if you've made further modifications. Remove the custom ad blocker rule(s) and the page will load as expected.